e-vasilopita 2022 and e-vasilopita 2023 are dedicated to the completion of 200 years since the enactment of the 1st Greek Constitution
from the First National Assembly of Epidavros
την 1η Ιανουαρίου 1822 και τον Απρίλιο του 1823, όπου μεταξύ άλλων καθόρισε, το γαλάζιο και το λευκό ως τα χρώματα της Ελληνικής Σημαίας.
21η Φεβρουαρίου Παγκόσμια Ημέρα Μητρικής Γλώσσας (UNESCO)
*"fele" in Epirus (NW Region in Greece) is named the vasilopita piece

Tradition in combination with the abilities of the internet communication can bring us closer. In this special cutting there won't be any taste or personal contact, but the point of cutting vasilopita will touch us all, which is equality, hospitality, love, concord, respect, communication, justice, unit
We invide all Greeks (from Greece, Cyprus, Hellenism abroad) and all Philhellenes(friends of Greece), to register for free  για να πάρετε το "φιλί" σας στην κοπή της παγκόσμιας διαδικτυακής (virtual) e-βασιλόπιτας για το 2023 που θα γίνει εδώ στην www.vasilopita.gr την 1η**  Ιανουαρίου από εκπροσώπους (Φορείς, Επιχειρήσεις, Συλλόγους, Κοινότητες, Ιδιώτες) του Ελληνισμού και φιλελλήνων από όλο τον κόσμο και φέτος με τη συμμετοχή και τυχερών φλουριών προηγουμένων ετών.
Registrations will be accepted until February 20
Within twentyfour hours from your REGISTRATION APPLICATION, you will receive an e-mail with your password, to visit your table (LOGIN) on the cutting date, to get your piece.
After your registration time (use your password)
(After about 1-24 hours) you will be able to (Login) visit your table(group). On the day of the cutting, a piece of e-vasilopita will appear next to your name and by clicking on it, it will turn upside down and you will see what is inside(Flouri or Symbol). It should be noted that you do not need to be online on the day and time of the cutting. You can look for the FLOURI in your piece any other day, after the cutting.
click on LOGIN(EN) for English
κλικ στο ΕΙΣΟΔΟΣ(GR) για Ελληνικά
If we go through the Greek folklore and the customs of the Hellenic culture, the housholder cut the cake into pieces and named each of them, in an established turn.
he shared the pieces as below:

" One piece for Christ, one for Holy mother, one for Santa Claus, one for House, one for housholder, one for his wife, one for every member of the family, one for the animals, one for the crops, one for poor and one for foreigner "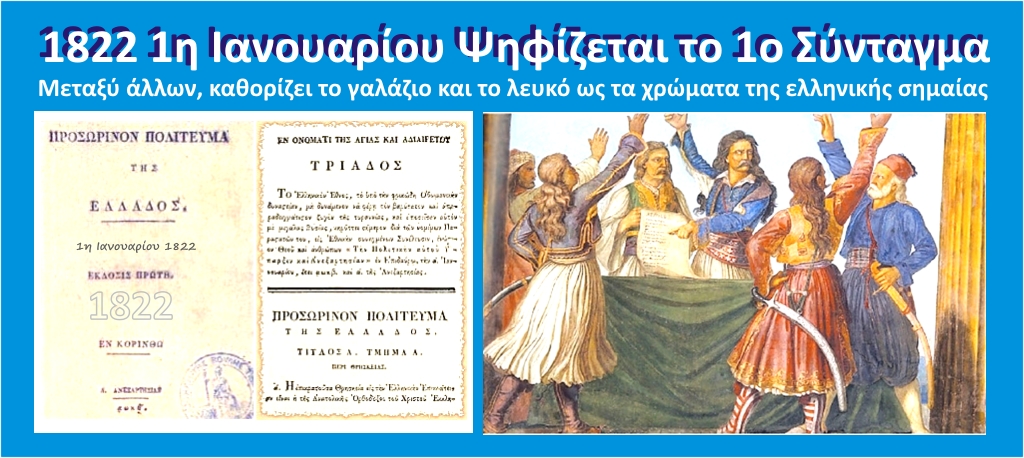 Greek communities all over the world, make «other galaxies ...»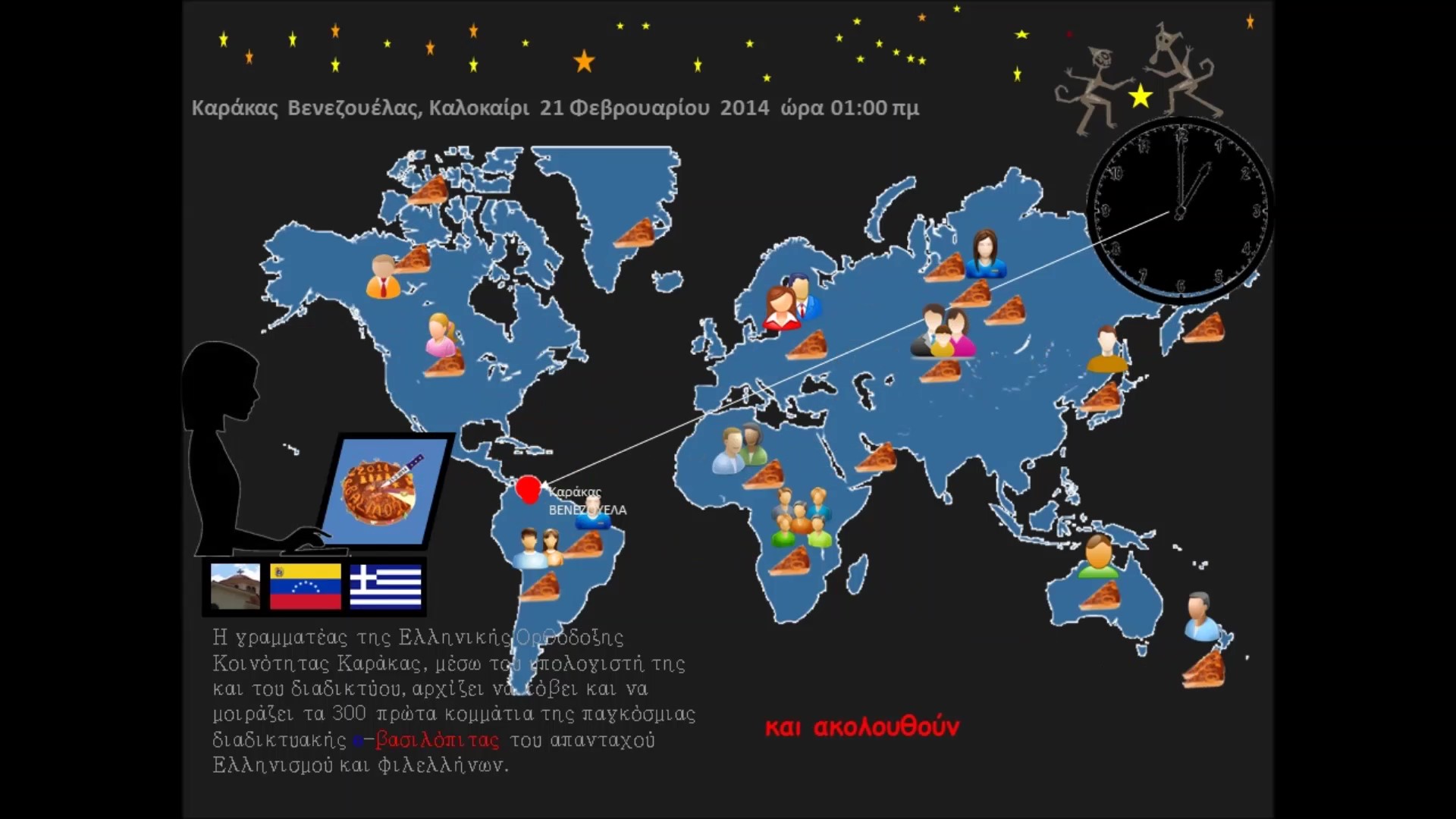 Στις εικόνες, μια κοπή της e-βασιλόπιτας του Απανταχού Ελληνισμού και φιλελλήνων που έγινε απο εκπροσώπους του Ελληνισμού από όλες σχεδόν τις γωνίες του κόσμου(Βενεζουέλα, Μαλαισία, Αλάσκα, Κωνσταντινούπολη, Νέα Υόρκη, Ιορδανία, Ρωσία, Αιθιοπία, Θεσσαλονίκη, Γερμανία) όπου ο καθένας τους μοίρασε περί τα τετρακόσια κομμάτια.